Great Companies Are Built By Great Teams
We're focused on growing culture, not just careers.
NueSynergy is growing faster than ever before, and we want you to join our team. We're continuously striving to create a better working environment for our employees by implementing our power of "and" culture that celebrates our diverse and dedicated employees. At NueSynergy, we encourage you to pursue personal and career-driven opportunities within our company – we're not just a place of work, we're a family.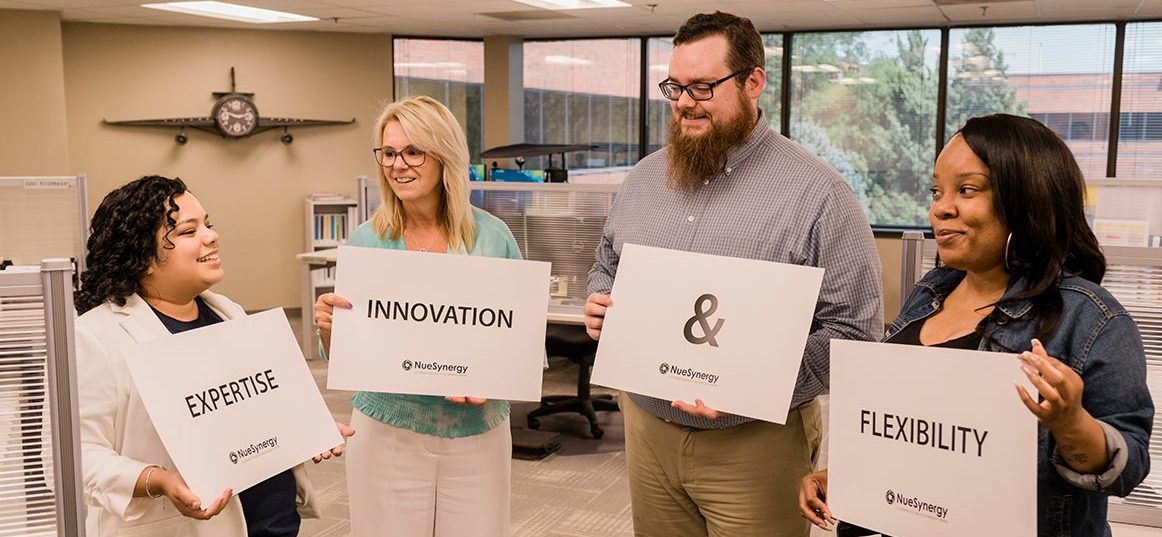 Join the NueSynergy Family
Be part of something more by emailing your resume to HR@nuesynergy.com.