Consolidate the Billing Process
Having to manage and reconcile premiums from multiple carriers has become commonplace for employers offering insurance to their employees. While providing your employees with a wide range of benefit options may greatly improve the value of your plan to your employees, the additional administration required to audit carrier statements for accuracy and pay multiple carriers can be daunting. This is where NueSynergy's Combined Billing solution can help.
More Benefits, Less Effort
We take the stress out of billing.
Avoid managing premiums from multiple carriers
Allow us to monitor your carrier bills for accuracy
No longer need to limit employee benefit
Let us reconcile your carrier bills and avoid over payment of premiums
We will consolidate all carrier premiums
Only submit one payment for all your carriers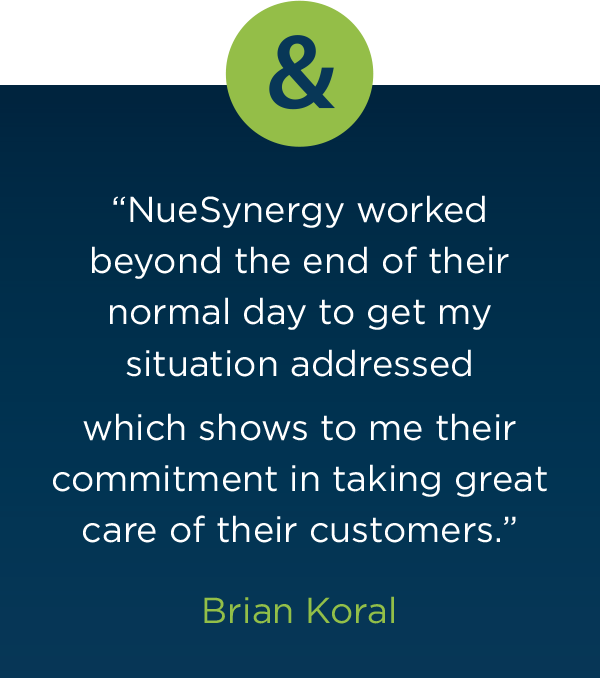 Our Proactive Approach to Billing
Get back to doing what you love.
We receive initial and on-going group enrollment information from your benefit admin system
We'll pull the monthly statements from each carrier and audit carrier bills using our proprietary software
You'll get a single bill along with a detailed report including all enrolled employees, their benefits elections, and individual premium amounts
We will initiate 1 ACH debit for the total amount due to all carriers
NueSynergy will remit a payment in the amount due to each carrier