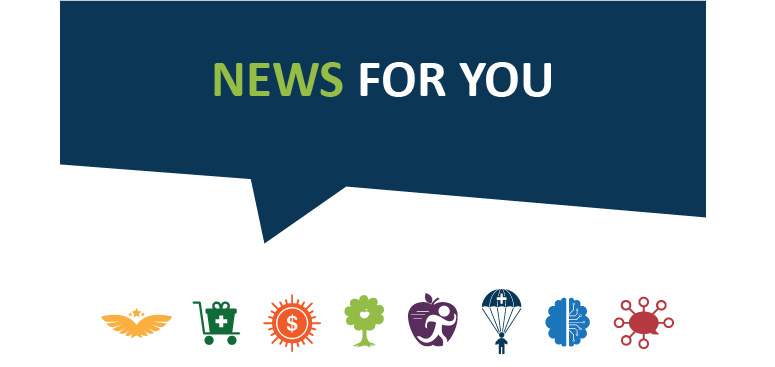 LEAWOOD, Kansas – NueSynergy, Inc., one of the nation's fastest growing employee benefits and billing administrators in the country, is pleased to announce its preferred partnership with INSURICA, one of the largest privately-held independent agencies in the United States.
"NueSynergy continues to drive the consumer-directed health care industry forward with an employer-centric focus. As INSURICA looks to its future, it's important for us to work with a preferred partner who shares our values and commitment to our existing and prospective clients," said Ann Moses, Vice President and Branch Leader of INSURICA.
NueSynergy continues to achieve exceptional business results with innovative products like its COBRAcare+ administration. With COBRAcare+, NueSynergy works with INSURICA to take the extra step to check available health coverage and compare it to the employer's COBRA benefits and premium cost. If the COBRA-eligible individual selects a coverage option other than COBRA, one of INSURICA's licensed agents will help get them set up – and the employer no longer has an obligation to fulfill. It's a true win-win for the individual and the employer.
"NueSynergy has concentrated on expanding our overall infrastructure as we continue to expand our nationwide presence," said Josh Collins, president of NueSynergy. "As we continue to focus on proactive benefits solutions for employer clients, we look to trusted partners like INSURICA to build new client relationships."
About NueSynergy
NueSynergy is known for industry-leading service, innovative technology, and excellence in providing full-service administration of consumer-driven and traditional account-based plans to employers of all sizes and sectors. Headquartered in Leawood, Kansas, NueSynergy also has locations in Arizona, Florida, Idaho, North Carolina, Virginia, Washington, and Rzeszów, Poland.
NueSynergy offers a fully integrated suite of administration services, which include Health Savings Account (HSA), Health Reimbursement Arrangement (HRA), Flexible Spending Account (FSA), Lifestyle Savings Account (LSA), and COBRAcare+ administration as well as SpouseSaver Incentive Account, Combined Billing, Direct Billing, and Specialty Solutions. For more information, visit www.NueSynergy.com.
About INSURICA
Placing over $1 billion in annual premiums for their clients, INSURICA is among the 50 largest insurance brokers in the United States and is currently the 42nd largest privately-held independent agency in the country.
Headquartered in Oklahoma City, INSURICA employs more than 700 colleagues in 35+ offices located throughout Oklahoma, Alabama, Arizona, Arkansas, California, Colorado, Florida, Mississippi, and Texas. INSURICA is constantly looking to expand their network with partners who bring additional value and expertise to the enterprise and our clients. For more information, visit www.INSURICA.com.